Top 10 Stag Themes
Stag weekends are always an awesome time to bond with the boys: no responsibilities, no cameras, no worries! Introducing a theme to your stag is a sure-fire winner, especially if not all the boys know each other; a silly costume is the ultimate ice-breaker. Now, we're not suggesting mankinis here and you won't see a golf sock in sight.
We've come up with our Top 10 stag themes to make sure you and the lads really stand out from the crowd ... in a good way!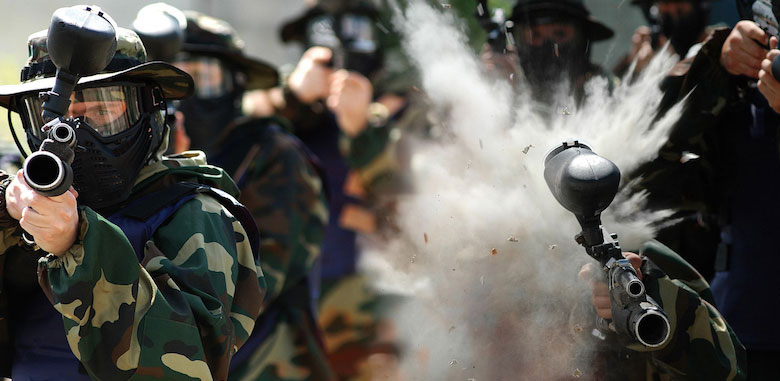 1. Suit Up!
While it might seem like your go-to theme should be trashy, we love the idea of going wildly overdressed for the stag theme. Think monocle, think top hat, think smoking pipe – you'll be the height of sophistication ... for a little while at least!  
2. This is Sparta!
We don't want to go too historical on you, but the Spartans actually invented the 'stag do'. As early as the 5th century BC the Spartan soldiers would hold a dinner and make toasts to their friend's last night as a single man. So why not channel 300 and dress up as ancient soldiers, let's face it, it'd be worth it for the hats alone! & if you're keeping costs down? Toga, Toga, Toga!
3. Stag Hunting
Dress up the stag as, well…a stag & the rest of the boys dress up as hunters: lumberjack shirts, stick-on mutton chops and grab some toy axes. By the end of the night you have to have ruined your prey … with booze obviously, don't kill the guy…
4. Keep it Casual
We love printed t-shirts. Whether you come up with embarrassing nicknames specifically for the stag weekend or just print a party slogan; this is a great pick for you more reserved lot, and an awesome keepsake of a weekend you probably won't remember much of! You can even print out your dares for the evening on the back of the shirt so you can tick them off as you go!
5. High Fashion  
The lads have to dress in their most flamboyant 'trendy' ensemble (think fashion designer in Zoolander) and the goal of the day is to dress the groom; he has absolutely no say in what you pick. Head to a charity store, a bridal boutique, a fancy dress shop, or maybe a lingerie shore if you're feeling cruel. Bonus points if you don't spend a penny and can convince strangers to donate items of clothing on your night out.
6. All American
Load on the cheese and pick an American theme. Think Texas: handlebar moustaches, cowboy hats. Think Miami: Hawaiian shirts, white short shorts. Think Las Vegas: Elvis, big sunglasses, slicked back hair. Whatever theme you go for make a list of cliché American catchphrases you HAVE to say over the evening & make sure you stay in character with that accent y'all!
7. It's Nacho Stag
Well it is, but we can't resist a good pun. There are just so many great costumes here, you could channel your inner Narco and dress up as a drug cartel, Panama hats, big cigars, Cuban shirts. The stag doesn't get to look quite so cool however, find the biggest sombrero you can and the brightest poncho inmaginable and he has to be your 'drugs mule' for the evening. No drugs included, this just means you have to collect things to put in his giant hat rim all evening and he can't lose them. Bonus points if you actually put tortillas in there and use as a giant nacho bowl.
8. StagShip Troopers.
Intergalatic military madness. Who doesn't love star wars, or starship troopers! Pick up some boiler suits, toy helmets but remember to grab up water pistols instead of toy guns, otherwise how will you spray booze into each others mouths?! The goal of the night is to never run out of ammo and keep your gun full, but not spend a dime yourself.
Don't forget the camo face paints!
9. Don't You Know Who I Am?
A great theme for sports lovers, you each wear your favourite player's shirt/jersey and your goal for the night is to convince a girl that you actually are that person. Try and get a range of sports going: football, basketball, ice hockey, rugby. The first guy to thoroughly convince a lady of his identity wins. Bonus points if she asks for a selfie.
10. Salty Seadogs
For this one you will need: one pipe, one pair of wellies, one captains hat or similar, one bucket full of 'bait' (gummy worms) and one toy fishing rod. The fisherman who 'hooks' the most fish (ie. gets people to eat sweets off his rod… ahem) wins! You get extra points if you come up with a stag appropriate sea shanty to sing throughout the night.
We would bloody love to see pictures if you decide to pick any of these themes! Keep us posted on facebook or twitter!