Champagne Afternooon Tea
After France us Brits are the biggest consumers of Champagne in the world!
We think Champagne afternoon tea might be the reason why! There's just something irresistible about drinking in the afternoon with tiny cakes...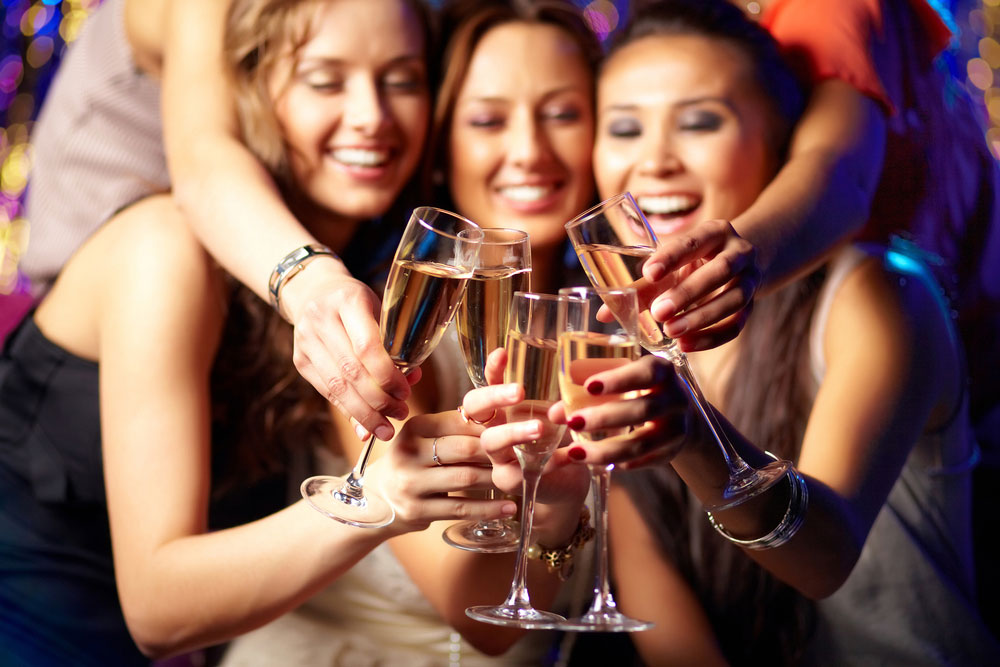 Ladies who drink...
Champagne afternoon tea is such a great hen activity for everyone from your sister to your gran! Perfect for ladies who love dressing up & drinking champagne and let's face it, who doesn't like doing that?!

This is a wonderfully relaxing afternoon activity to prepare for the big night ahead. The perfect opportunity to have a chat and a giggle with your ladies, maybe even play some hen party games, while filling up on mouthwatering homemade scones, clotted cream, preserves, a selection of finger sandwiches & cakes!
To wash it all down you'll be offered a selection of English tea and of course a glass of Champagne!
*details for our activities can vary by venue, just ask your party planner for more info!
Whatever activity you pick, we'd love to see pictures tweet us or hit us up on facebook!