Cocktail Making
Whether you want to learn your Sex On The Beach from your Harvey Wallbanger, or just giggle at the names, cocktail making is a must for hen or stag weekends alike.
When it comes to learning for fun, any lesson which leaves you tipsy at the end is time well spent in our book!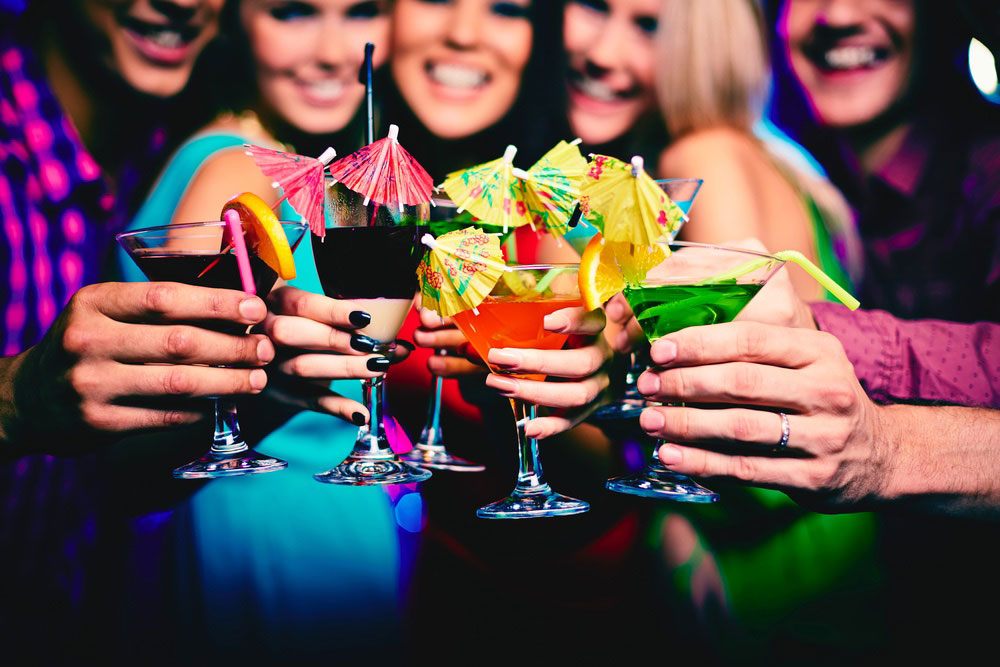 Fancy fruity flirty fun!
Here's your chance to mix like a pro. Our cocktail-making sessions are a great laugh for your group and the best bit is you get to sample your concoctions at the end!! Your expert tutor will take you through the basics of 'mixology' teaching you how to make beautifully-crafted drinks.

What to expect-
- a drink on arrival to warm up your tastebuds
- your very own bartender
- a talk through the tools, products and history of cocktails
- 2-3 cocktail demonstrations for the hens to pass around and try
- interactive games involving yet more cocktails (you'll want your camera for this one)
- a certificate to prove you're now a cocktail master!
- parting gift of a vodka flavour train

*details for our activities can vary by venue, just ask your party planner for more info!
Whatever activity you pick, we'd love to see pictures tweet us or hit us up on facebook!