The Diva Duo
Whether you love to sing or are a master of lip syncing, choose between our two musical activities for a weekend you'll never forget!
... seriously you get to take a DVD or CD home with you, you would't be able to forget even if you wanted to!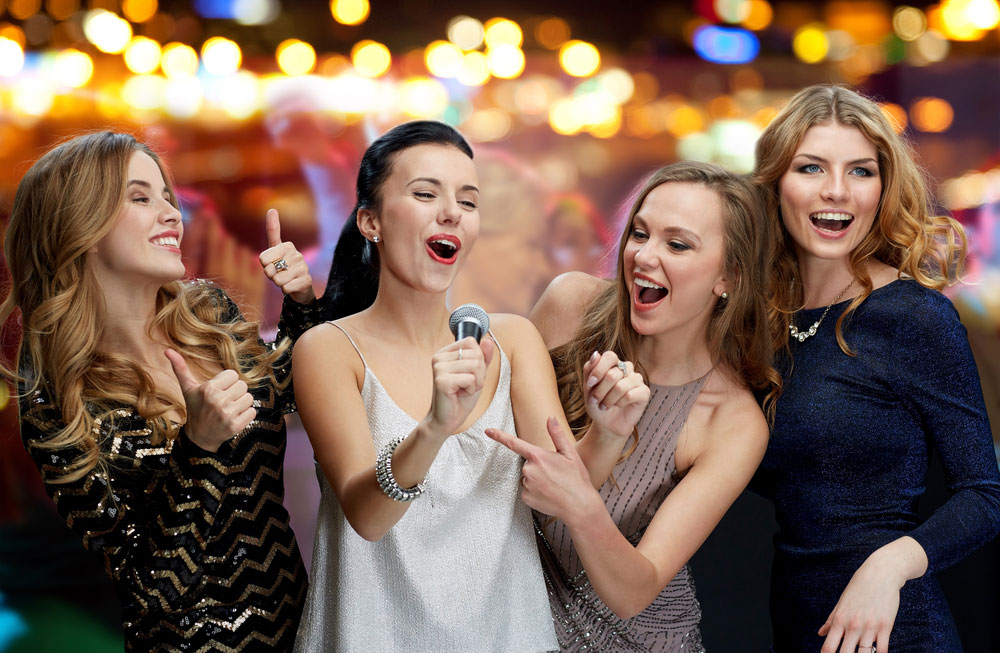 Recording session
Fancy being a pop star for a day? This three hour recording session for you and your group includes two bottles of champagne. Whether you drink these before or after you start singing is up to you, but before has far more hilarious results!

You will also receive a copy of your no doubt stunning recording on CD at the end of the session. Feel free to go all out with the glamour as we take a photograph of each member of the group & create a personalised CD cover with artwork, as well as a certificate to keep as a memento of the time you were pretty much a pop star!
Pop video experience
Remember when you used to sing into each others hairbrushes as kids? Or make your own terrible music video with that old camcorder? Well this activity can make your childhood dreams a reality!

Transform your hen or stag party into a professional pop video, a memory to cherish forever that will also make a fantastic screening at the wedding reception! You will receive a high resolution DVD, with a fantastic pop video edit that you can keep forever. The video will also be available on YouTube and Facebook for you to share with your friends!
*details for our activities can vary by venue, just ask your party planner for more info!
Whatever activity you pick, we'd love to see pictures tweet us or hit us up on facebook!