Wine Tasting
Want to learn your merlot from your malbec? We've tracked down the best wine experts in the country to teach you everything you need to know about the grape.
Whether you like to judge a bottle by it's flavour or it's label, we're here to make you into a mini connoisseur for the day!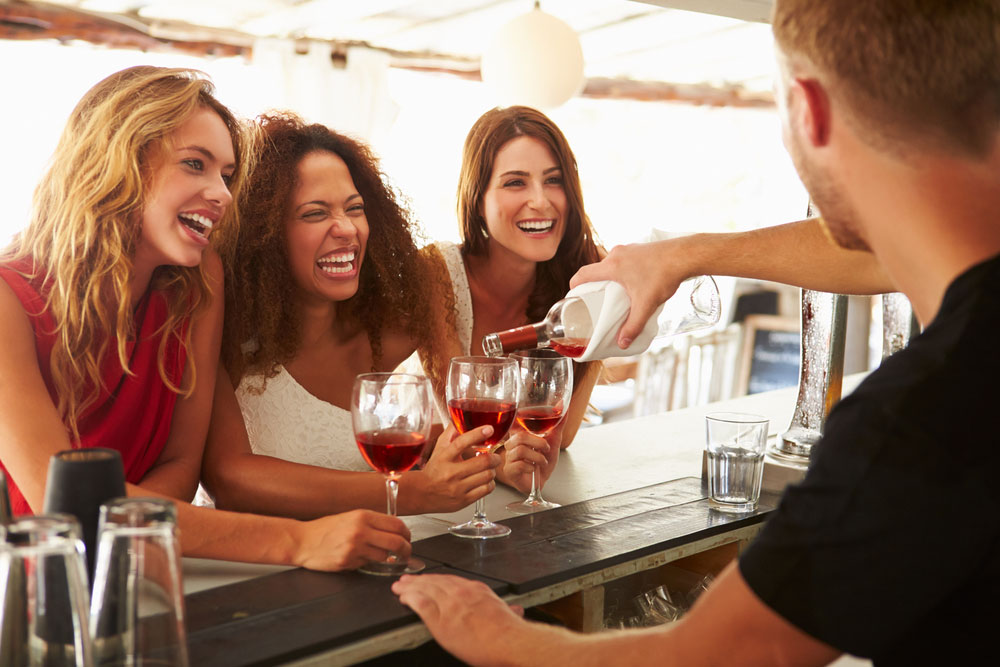 I'm getting strong notes of fun...
This activity is one of our most popular for a good reason and that reason is wine. Did you need any more convincing?

Our fantastic, two hour wine tasting class offers you the chance to sample seven different wines and a lovely Champagne. Your very own wine connoisseur will guide you through all the tasting notes to watch out for and right noises to make. Although if in doubt just remember our simple trick - swirl, smell & smile!
We will warn you though, at some point the blindfold will come out ... for blind taste testing of course!

Whatever the range of your group, from sisters to grannies, wine tasting is a real crowd pleaser. You can even use your new-found knowledge on your night out later, you'll have to bring your own blindfold though!

*details for our activities can vary by venue, just ask your party planner for more info!
Whatever activity you pick, we'd love to see pictures tweet us or hit us up on facebook!