Paintballing
Paintballing is always a hit with stag & tough as nails hen parties!
Whether it's all about the tactics or all about the laughs, paintballing is a classic activity that isn't to be missed!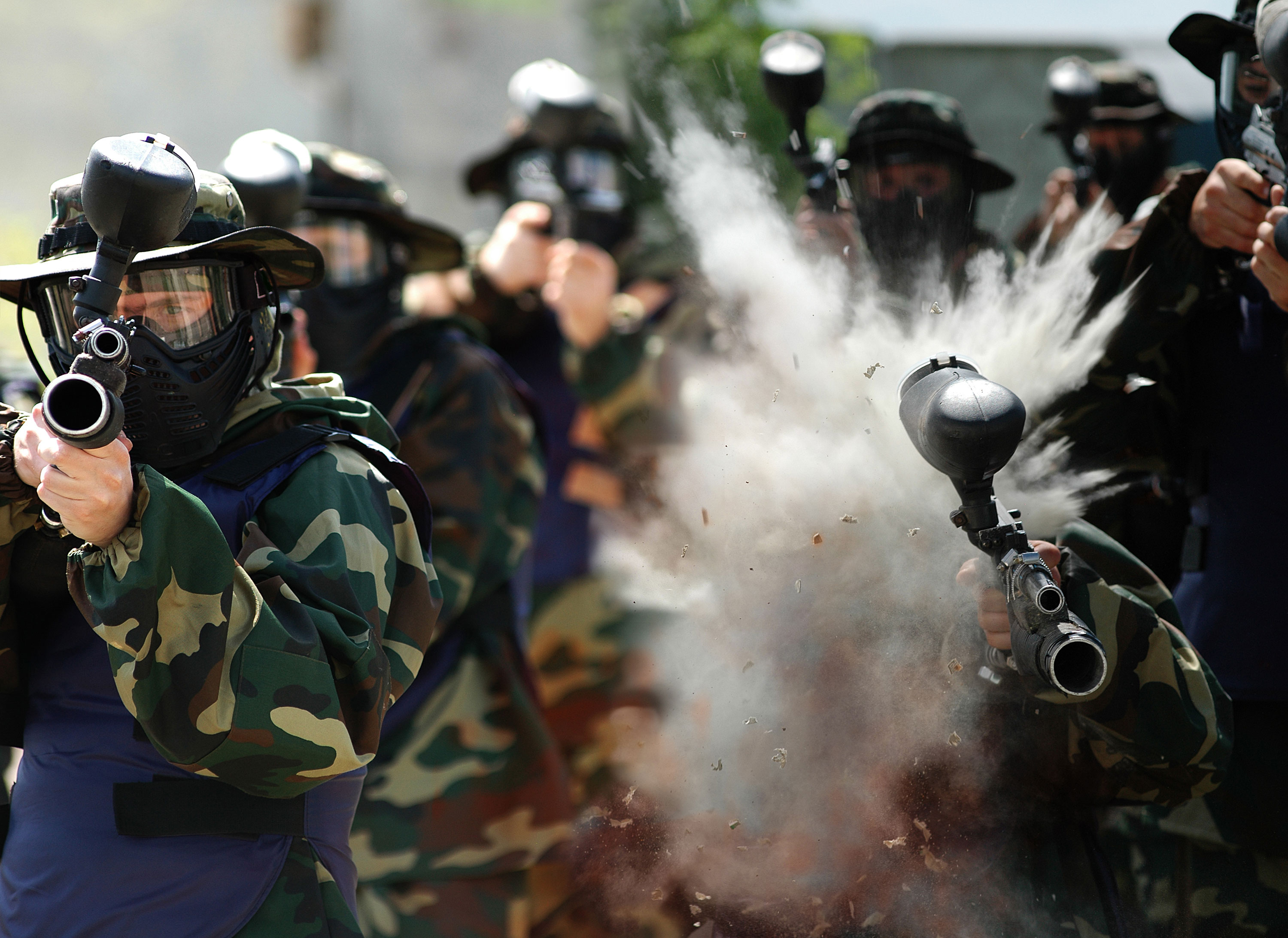 Winner takes all...
Dressed in camouflage and armed with a high-powered paintball gun, the objective of the game is to outwit and outsmart your opposition and of course not to be shot – making sure you make it back to base camp before they do!

Let us take this opportunity to warn you that you may pick up a bruise or two along the way. Just think of them as battle scars, but try not to aim anywhere that might peak through a tux or a wedding dress!
This is a great activity for parties who are young at heart and have no qualms about shooting your friends in the back... we kid! Or do we...
*details for our activities can vary by venue, just ask your party planner for more info!
Whatever activity you pick, we'd love to see pictures tweet us or hit us up on facebook!